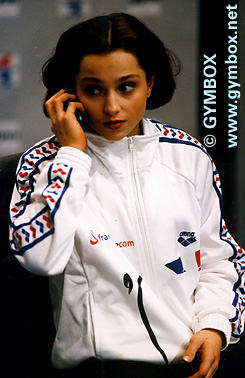 Ludivine Furnon
Born: October 4th, 1980
Hometown: Nimes
Coached by: Nelu Pop
Choreographer: Adriana Pop
Floormusic: Dance with me (2000)
Ludivine Furnon, Nickname Lulu, is an unique case in French gymnastics. She was the first to win a medal at WC (3rd in Sabae in 1995). She started her successful career in 1991 and increased her performances very quickly. She has many physical qualities (dymnamic, tonic) and is very expressive.
Ludivine has trained in the USA for a while but has returned to France in 1999.
At Europeans 2000 held in Paris she had her big moment with winning the title on Floor.
At Olympics in Sydney she was injured an competes bars only.
The pictures below has been taken at Europeans 2000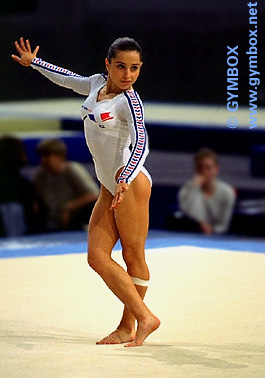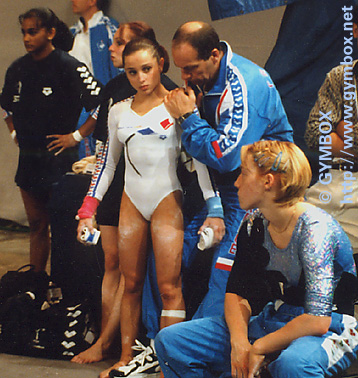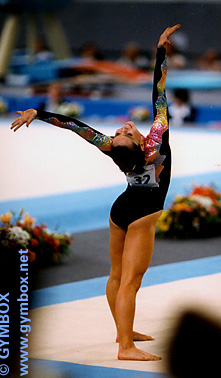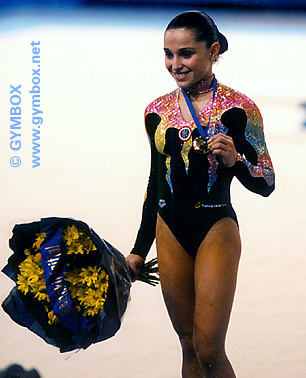 These pictures below has been taken at World championchips in China 1999