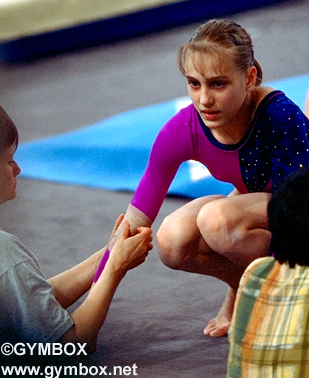 Natalia Syerobaba
Born: September 26, 1985
Hometown: Cherkassy
Coached by: Nadeska Koriakina and Valentin Shumovsky
Natalia competed vault and bars at the Junior Europeans at St. Petersburg at age 12. She got the Goldmedal with her team and on vault she made Event finals. After Premlins she was second on that event, but two mistakes in the Finals prevented her to grabs a medal.
She competed in different Junior meets since and won bars and beam in a tournament in Japan in 1999. In Belgium she has won vault and bars.
She represented Ukraine in the next Junior Europeans in Paris again, picking up a silver on vault and is now 2001 grow up to a senior and competed at WOGA Classic in the USA in the beginning of the year. Pretty sure she is a member of the Ukrainian womensteam in Ghent if she keeps free of injuries.
These pictures was taken at Junior Europeans 2000 in Paris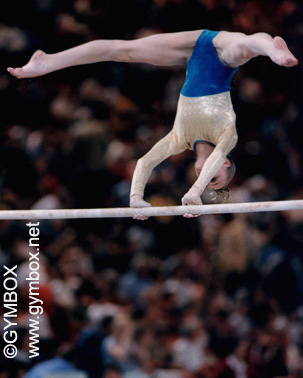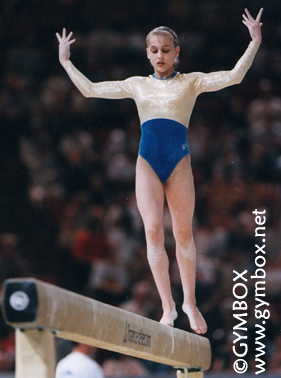 This picture was taken at Junior Europeans 1998 in St. Petersburg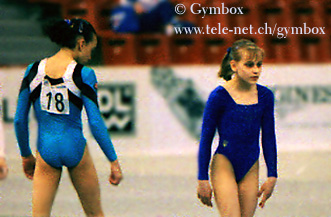 More Infos on Natalia Syerobaba you can find at OEG file of her http://www.olympic-eurogym.demon.nl/ukraine/ser/ser.htm