Linda Stämpfli

Born: October 13th 1988

Hometown: Urdorf (Zürich)

Coached by: Eric und Cécile Demay
- 3rd on floor at Worldcup meet in Cottbus 2005
-Swiss National Champion on beam 2005
-Swiss Vize-Champion in the All Around 2006
Linda is part of the Swiss Sport Aid Project
a private person with no commercial intention can assist financially a swiss gymnast
More info here:
Some pictures of Linda from her days as Child and Junior gymnast here
These pictures below were taken at World Championships in Aarhus 2006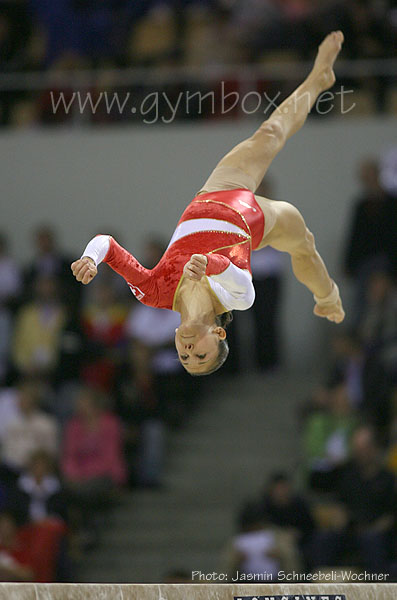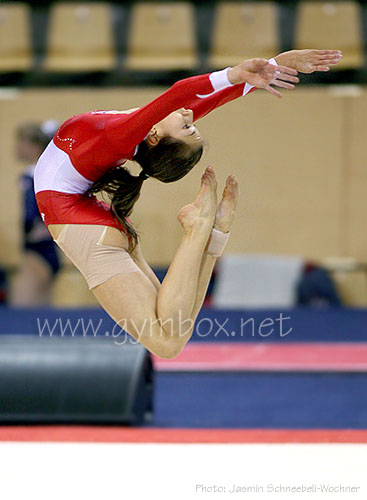 Inteview June 2005

Tell us about your family? (Are parents or siblings involved in gymnastics or other sport?)
Mother Claudia, Father Roland was involved in fighting sport.
My two elder brothers Jan and Ciril play soccer.

At the recent Dualmeet Switzerland-USA you got the opportunity to watch
the new generation of US gymnasts.
Can you tell us about your impressions.
The level of gymnastics is very high. Nastia Liukin impressed me most with competing a 3,5 twist on floor.


Which was the most interesting country you've seen?

Ungarn, before the trip to Debrecen it was Bulgaria

Favourite event/apparatus?
floor

Favourite gymnast when you started gymnastics?
Elena Produnova

Gymnasts you admire now?
Dariya Zgoba

Which element in gymnastics do you like most to do?
triple twist on floor

Which element do you hate, but you need it (because it's a basic skill or
has a high start value)?
There are some elements I like more than others, but I don't hate anyone especially.


Which skill are you dreaming of, you think: Wow, when will I be able to do
that?
dismount on beam: RO Flip to triple twist
bars:
free Hip to immediate Tkachev

Which routine impersses you most in general, you've seen from another gymnast?

At European Championships 2004 in Amsterdam: the incredible secure performed beam routine from Catalina Ponor

Would you give back compulsory to elite gymnasts if you could decide that?

No!

Why?

With no compulsory elements to archieve, the gymnast has more time and possibility to learn his own elements and skills. In my view this makes gymnastics more variable and interesting.

Which are your favourite lessons at school?

French (foreign languages)

Are you in contact with elite-gymnasts, who are not competing for your
country?

No not yet

Do you have a hobby outside of gymnastics?

listen to music and reading

If you couldn't do gymnastics, which sport would you do?

An asian fightingsport


Thank you
Linda
Jasmin
This pictures below was taken at European Championships in Volos 2006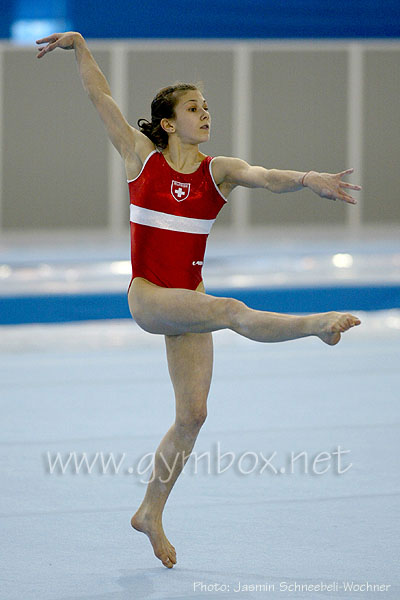 This picture below was taken at World Championships in Melbourne 2005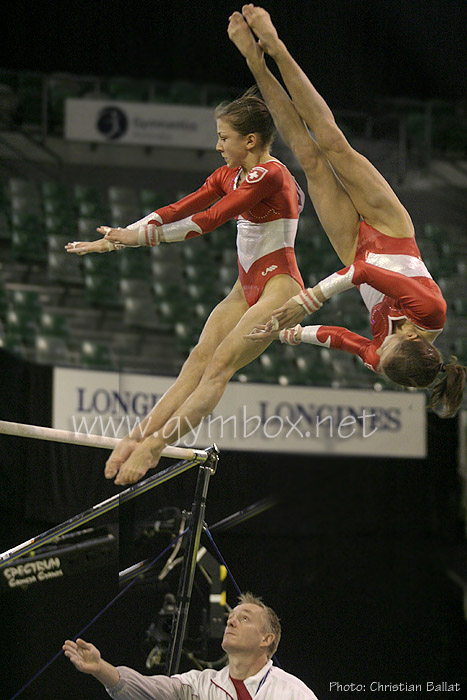 These pictures were taken at DTB Cup in Germany 2005
This picture below was taken at Swiss Nationals 2005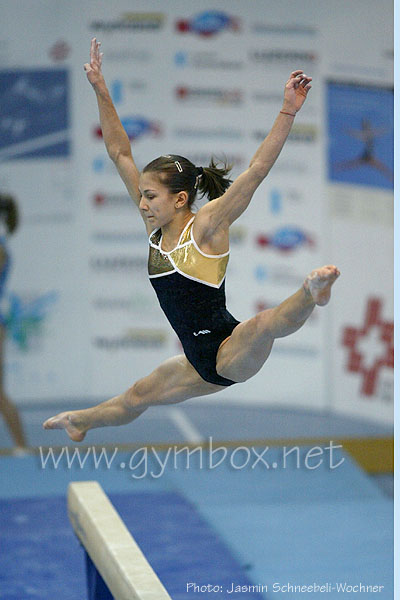 These pictures below were taken at European Championships in Debrecen 2005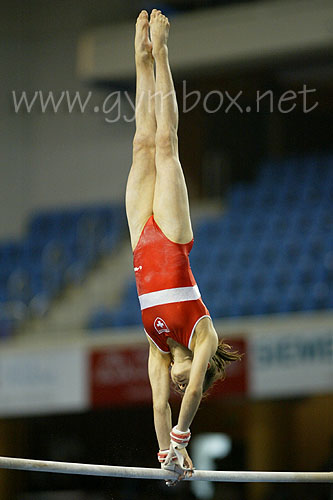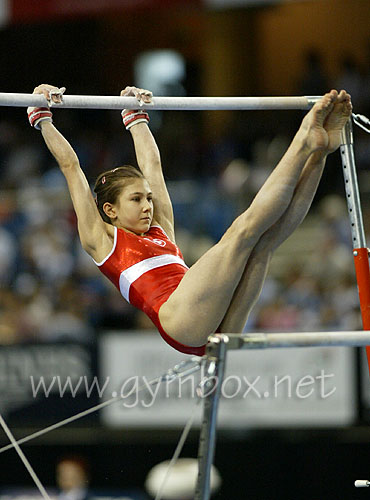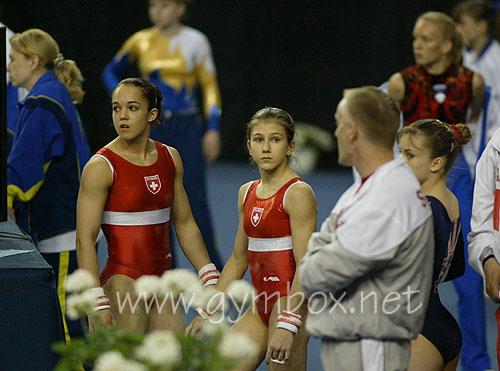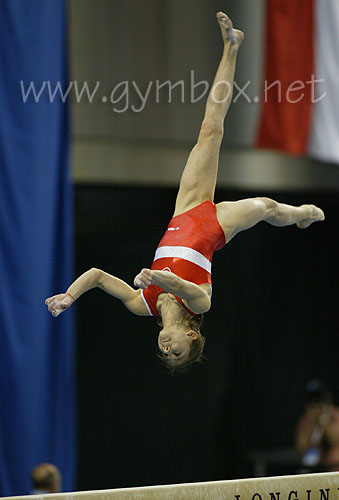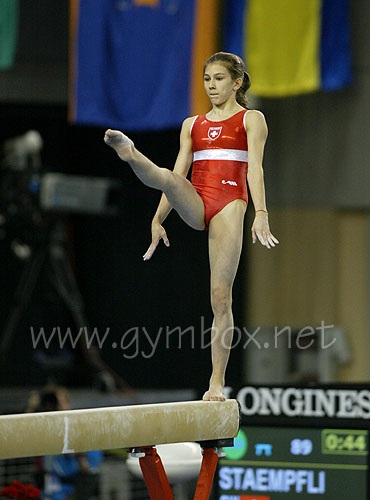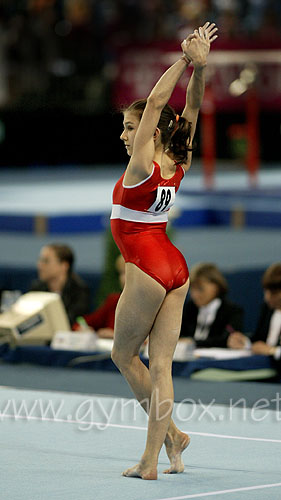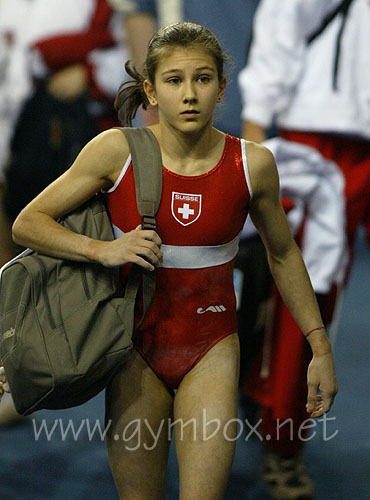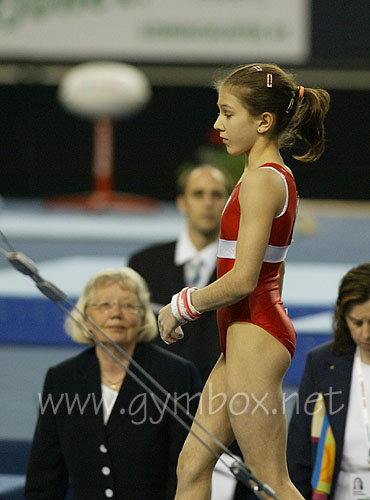 This picture below was taken at Lugano International 2005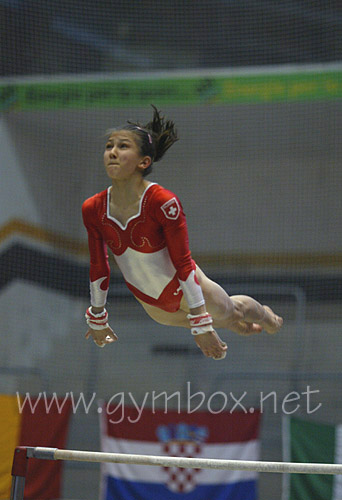 These pictures below were taken at Swiss Nationals 2004